Helmsley Hideaway is not just set in beautiful countryside, the region is also steeped in rich history. It offers a wide range of historic sites and hidden gems just waiting to be explored. Whether you are fascinated by old castle ruins, Gothic abbeys to National Trust stately homes and gardens to more recent industrial and working heritage. There is something for everyone to enjoy.
Step Back in Time & Explore The Local History
Find below 12 regional historic and heritage sites to start your adventures back in time.
Helmsley Castle, Helmsley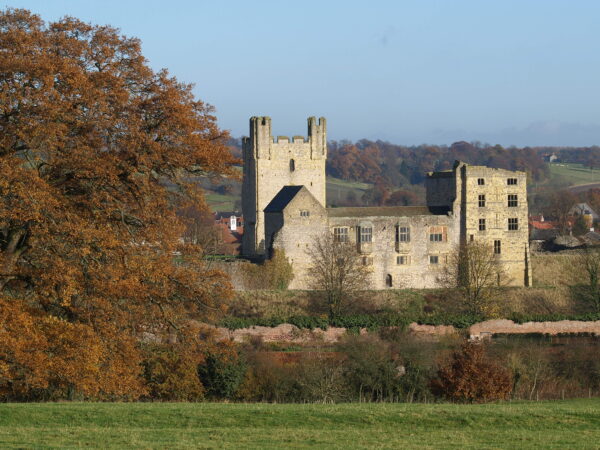 Built originally by wonderfully named 'Walter the Woodpecker' and then fortified by Robert De Roos. Discover how the castle evolved over time, from an imposing medieval fortress to a luxurious Tudor mansion, then a Civil War stronghold and a romantic Victorian ruin. The Great Keep was blown up by Oliver Cromwell after a 3 month siege.
https://www.english-heritage.org.uk/visit/places/helmsley-castle/
Rievaulx Abbey, Helmsley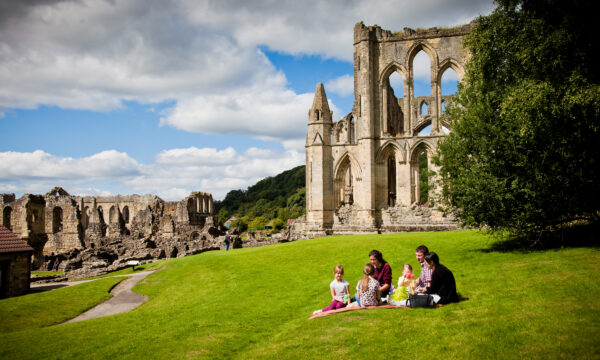 Discover the impressive old ruins of one of England's most powerful Cistercian monasteries. It was one of the great abbeys in England until it was seized under Henry VIII of England in 1538 during the dissolution of the monasteries.
https://www.english-heritage.org.uk/visit/places/rievaulx-abbey/
Byland Abbey, Byland, Coxwold
Once one of the greatest monasteries in England, The Gothic styled Byland Abbey inspired the design of church buildings throughout the North including the famous York Minster rose window. Byland Abbey is the perfect place to stop on a family day out.
https://www.english-heritage.org.uk/visit/places/byland-abbey/
Duncombe Park, Duncombe Park, Helmsley
One of Yorkshire's finest historic, elegant house and estates with bold terracing and landscaping. It is home to the Duncombe family and located in Helmsley in the North York Moors.
Mount Grace Priory House & Gardens, Northallerton
Mount Grace Priory, House and Gardens is one of the best preserved Carthusian priories in England. Enjoy roaming the ruins of this unusual medieval monastery.  The reconstructed monk's cell shows how the priory is so unique.
https://www.english-heritage.org.uk/visit/places/mount-grace-priory/
Ampleforth Abbey, Ampleforth, Nr. York
Home to a working community of Benedictine monks who follow the Rule of St Benedict. Set within 2,000 acres of beautifully maintained Yorkshire countryside there is also a tea room, abbey shop, visitor and sports centre.
https://www.ampleforth.org.uk/
Kirkham Priory, Kirkham
The riverside ruins of Kirkham Priory are set in the beautiful Derwent valley near the Yorkshire Wold. Enjoy a picnic by the river in the Augustinian ruins
https://www.english-heritage.org.uk/visit/places/kirkham-priory/
Nunnington Hall, Nunnington
National Trust's Nunnington Hall is a country manor house set on the banks of the river Rye, which gives its name to the local area, Ryedale. Famed for its picturesque location, fine collection of miniature rooms, organic walled gardens, spring flowering meadows & noisy, colourful resident peacocks
https://www.nationaltrust.org.uk/nunnington-hall
Pickering Castle, Pickering
13th-century motte-and-bailey fortification featuring stone walls & towers, a chapel with art exhibitions, local activities & scenic views.
https://www.english-heritage.org.uk/visit/places/pickering-castle/
North Yorkshire Moors Railway, Pickering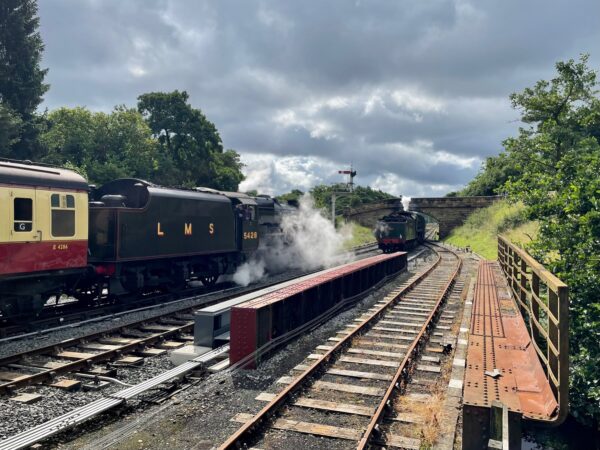 The North Yorkshire Moors Railway is a lovely heritage steam railway in North Yorkshire, England, that runs right through the North York Moors National Park to Whitby
White Horse near Kilburn, Thirsk
The Kilburn White Horse is a carved into the limestone hillside in the North York Moors National Park back in 1857 and whitened with chalk chippings. It is 318 feet long by 220 feet high covering about 1.6 acres. It is believed to be the largest and most northerly carved hill figure in England.
https://www.visitthirsk.org.uk/pages/whitehorse.php
Ryedale Folk Museum, Hutton-le-Hole, North York Moors
Lovely open-air museum giving a unique glimpse of the past with collections in historic buildings on rural local life dating back from the Iron Age to 1950's.
https://www.ryedalefolkmuseum.co.uk/
Have an enjoyable adventure through the history of the wonderful area.
For other great places to visit when visiting Helmsley Hideaway see 'Local Attractions'.
---