Brimham Rocks – The Wonder of Nidderdale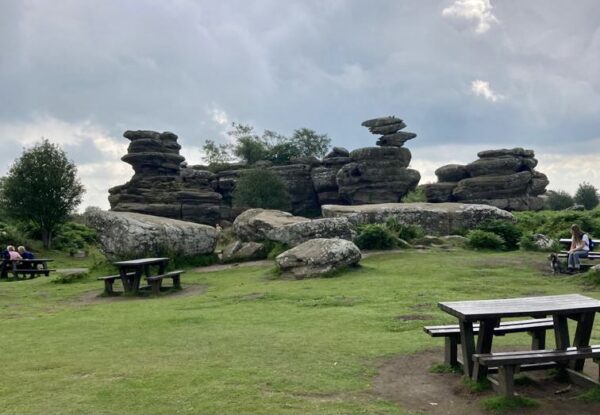 How on earth did they ever get there and end up looking like that? There are a number natural geological wonders that fascinate us and make us wonder. Brimham Rocks are one of these amazing phenomena.
Brimham Rocks, once known as Brimham Crags is an incredible collection of natural rocks sculpted over centuries by ice, wind and rain and shaped into otherworldly shapes, as seen today.
This spectacular natural rock formation is a great day out for all, walk about the giant rock formations and see if you can spot the Baboons' Head, Dancing Bear, Eagle or Turtle (some imagination is required), Sphinx or Frog and Tortoise. Crawl through the Smartie Tube (previously known as the Little Cannon) or scramble up to the Rocking Stones or Lover's Leap for some great photo opportunities.
There is a very good 2.8 mile walk along a well marked trail which can be enjoyed by all. Some of the iconic rocks can be seen within 10 minutes of the National Trust car park. Leave yourself several hours to explore the rocks, trails and heathland around. Bring a picnic and enjoy the views across the natural beauty of the moorland, experience the extensive wildlife and stunning landscapes. The area is a 183.9-hectare biological Site of Special Scientific Interest (SSSI) and Geological Conservation Review site. It is located on Brimham Moor in the Nidderdale Area of Outstanding Natural Beauty.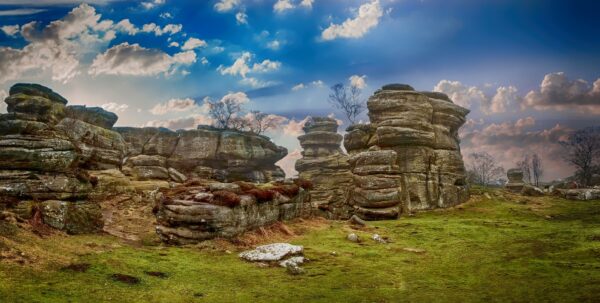 History of Brimham Rocks
Back in the day, over 400 million years ago in the time of dinosaurs, a huge range of mountains stood close to where the rocks are now. The erosive forces slowly wore down the mountains compacting them to sand and creating a huge river delta, the size of Yorkshire formed, creating a classic geomorphological site as they evolved to what they are now.
Where to Go & How
The are managed by the National Trust – https://www.nationaltrust.org.uk/brimham-rocks
Parking: Cars: £6 for 4 hours or £9 per day (Free to National Trust Members)
Location: 8 miles north east of Harrogate at Summerbridge and 35 miles from Harome.
Address: National Trust Car Park, Brimham Moor Road, Summerbridge, Harrogate, North Yorkshire, HG3 4DW – Directions via Google Maps
Just 35 miles from Overdale Cottage, our Helmsley Hideaway at Harome, it is great day out for those who love the outdoors. Have fun exploring this wonderful area, we have.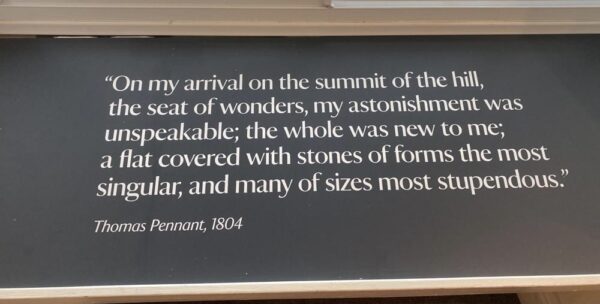 ---